DEDICATED TO THOSE WHO HAVE GONE ON BEFORE US, WHO MADE IT POSSIBLE FOR OUR EXISTENCE THROUGH THEIR OWN PERSONAL STRUGGLES.

WELCOME AND BLESS THE NEW FOUND FAMILY I HAVE RECENTLY DISCOVERED.

This site is dedicated to my Mother, Virginia P. Irby; My Grandparents John P. and Marcia M. Brooks. Thank you for your love, guidance and supportive encouragement during my research of our ancestors. My husband for his patience and support which has fulfilled my journey.

J.V. THOMPSON
A Pioneer in his own right
A standing ovation for this INCREDIBLE MAN who made this all possible! I applaud you for your dedication and you life studies of our rich family lives and history, which you made possible. Through your writings, you have placed me in the middle of so many lives which, on many occasions, has given me the feeling and understanding of their surroundings as if I had been there. Your dedication to your journals are extraordinary. So, for me, my dear Sir, you accomplished what you set out to do. May you rest in peace JV Thompson.


Signed, Charlotte Butler

(George Markle descendant).

THE BROOKS FAMILY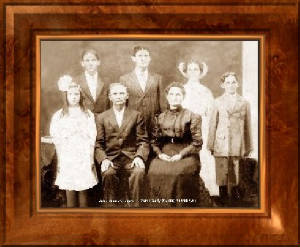 Priscilla, Emory, Lester, Mary, John Philbert. Father; John Thomas, Wife; Sarah Sally